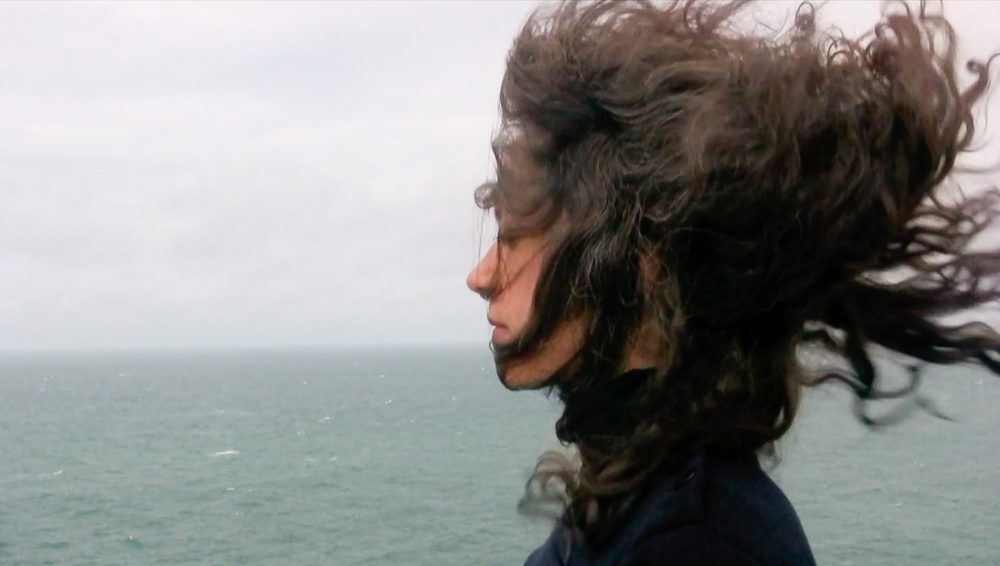 Née à Senlis, en France, Maud Evrard réalise dans un premier temps des études d'Histoire de l'Art et d'Arts plastiques et se consacre à une activité picturale pendant plusieurs années, tout en développant une pratique photographique parallèle. En 2008, elle s'oriente plus précisément vers cette discipline après avoir obtenu un Master en Photographie et Multimédia.
L'image est pour elle un véhicule de questionnements existentiels, lui permettant une approche méditative du monde. À travers une iconographie passant par le corps, le visage et le paysage, elle s'intéresse au rapport entre sujet, espace et temps, l'être se situant au cœur de ses préoccupations, dans sa relation à ce qui l'entoure et ce qui l'habite.
Aujourd'hui, elle vit et travaille entre la Bretagne et Berlin, où elle poursuit sa recherche artistique, réalisant parallèlement des commandes et collaborant à des projets chorégraphiques (Splet Okoliščin – The Root).
Sa série Latitudes, présentée à l'espace Khiasma, Paris, lors de l'exposition Où est-la danse?, (2007) fait partie de la Collection du FDAC – Fond départemental d'art contemporain de Seine-Saint-Denis. Après avoir été primée par Wortimbild, (2018) elle expose dans le cadre des 42. Journées de la littérature de langue allemande (Bachmannpreis) à Klagenfurt am Wörthensee (L'immensité intime). En 2021, elle remporte le deuxième prix du jury du concours Énergies positives organisé par Hellio en partenariat avec le Musée des Confluences, qui fera prochainement l'objet d'une exposition. Lauréate de l'appel à auteurs Vive la vie ! organisé par Compétence Photo et Art Photo Lab, elle exposera du 17 au 19 septembre 2021 à Gex, à l'occasion du festival des Confrontations Photo, puis en octobre à Arles, à La Place des photographes ((T)rêves – Au temps du virus).
Born in Senlis, France, Maud Evrard has studied history of art and fine arts. After dedicating herself some years strictly to painting, she started simultaneously her work as a photographer. When she had passed a master's degree of photography and multimedia art, she concentrated mainly on the art of photography.
Maud Evrard understands a picture as a conveyor of existential questions, allowing her to create a meditative "rapport" or contemplation to this world. By referring to an iconography which navigates through body, face and landscape, she explores the relations between subject, space and time – the existence of being in relation to all what is inherent, may it be out- or inside.
Today she lives and works between Bretagne and Berlin, where she follows her artistic research, creating commissions and choreographed projects (Splet Okoliščin – The Root ).
Her work serie Latitudes, was presented at l'espace Khiasma, Paris, during the exihibition "Où est-la danse?" which is part of the Collection FDAC – Fond départemental d'art contemporain de Seine-Saint-Denis. After her work was published by Wortimbild, she was chosen to participate at the Exposition 42nd Festival of German-Language Literature Bachmann Prize, Klagenfurt am Wörthersee (L'immensité intime). In 2021, she won the second jury prize in the Positive energies competition organized by Hellio in partnership with the Musée des Confluences, which will soon be the subjet of an exhibition. Winner of the call for authors Vive la vie ! organized by Compétence Photo and Art Photo Lab, she will exhibit from September 17 to 19, 2021 in Gex, during the Photo Confrontations festival, then in Oktober in Arles, at La Place des photographes ((T)rêves – Au temps du virus).