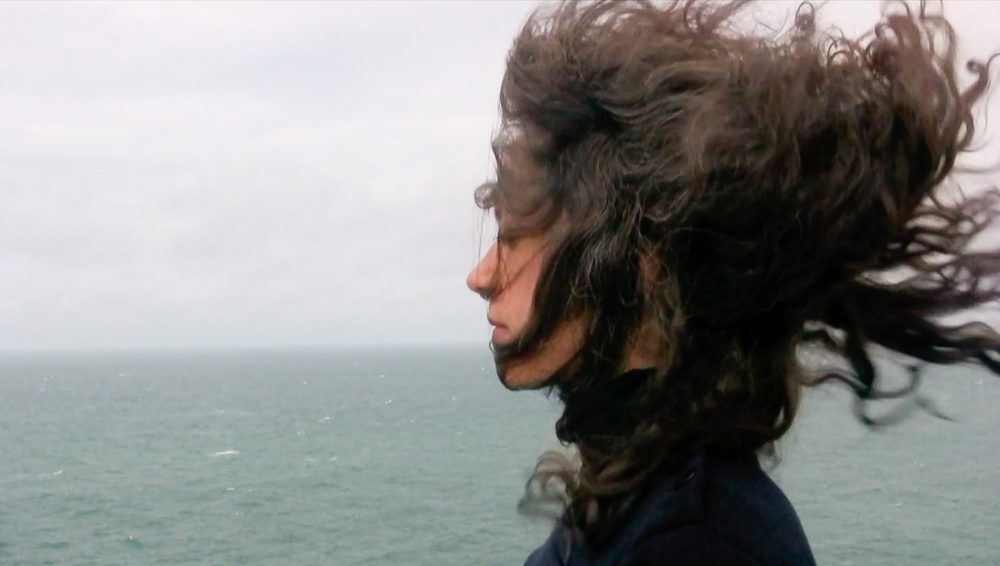 Née en France, Maud Evrard réalise dans un premier temps des études d'Histoire de l'Art et d'Arts plastiques et se consacre à une activité picturale pendant plusieurs années, tout en développant une pratique photographique parallèle. En 2008, elle s'oriente plus précisément vers cette discipline après avoir obtenu un Master en Photographie.
L'image est pour elle un véhicule de questionnements existentiels, lui permettant une approche méditative du monde. À travers une iconographie passant par le corps, le visage et le paysage, elle s'intéresse au rapport entre sujet, espace et temps, l'être se situant au cœur de ses préoccupations, dans sa relation à ce qui l'entoure et ce qui l'habite.
Aujourd'hui, elle vit et travaille entre Berlin et la Bretagne, où elle poursuit sa recherche artistique, réalisant parallèlement des commandes et collaborant à des projets chorégraphiques.
Born in France, Maud Evrard has studied history of art and fine arts. After dedicating herself some years strictly to painting, she started simultaneously her work as a photographer. When she had passed a master's degree of photography, she concentrated mainly on the art of photography.
She understands a picture as a conveyor of existential questions, allowing her to create a meditative "rapport" or contemplation to this world. By referring to an iconography which navigates through body, face and landscape, she explores the relations between subject, space and time – the existence of being in relation to all what is inherent, may it be out- or inside.
Today she lives and works between Berlin and Bretagne where she follows her artistic research, creating commissions and choreographed projects.
Geboren in Senlis, Frankreich, studiert Maud Evrard zunächst Kunstgeschichte und Bildende Kunst. Sie widmet sich einige Jahre der Malerei und entwickelt parallel ihre fotografische Praxis. Mit Abschluss des Masters in Fotografie 2008 verlegt sie ihren Schwerpunkt auf die Fotografie.
Eine Fotografie als Abbild versteht sie als Träger existenzieller Fragestellungen, die ihr erlaubt einen meditativen Bezug zur Welt, die es und uns umgibt herzustellen. Mittels einer Ikonographie, die durch den Körper, das Gesicht und die Landschaft führt, untersucht sie die Beziehungen zwischen Subjekt, Raum und Zeit. Unser Sein stellt sie inmitten seiner Beschäftigungen und Wesenzustände dar, die es umgeben und ihm innewohnen.
Heute lebt und arbeitet sie zwischen Berlin und Bretagne. Sie widmet sich ihrer künstlerischen Recherche und realisiert Auftragsarbeiten ebenso wie Choreografische Projektarbeiten

Contact : maudevrard.de@gmail.com